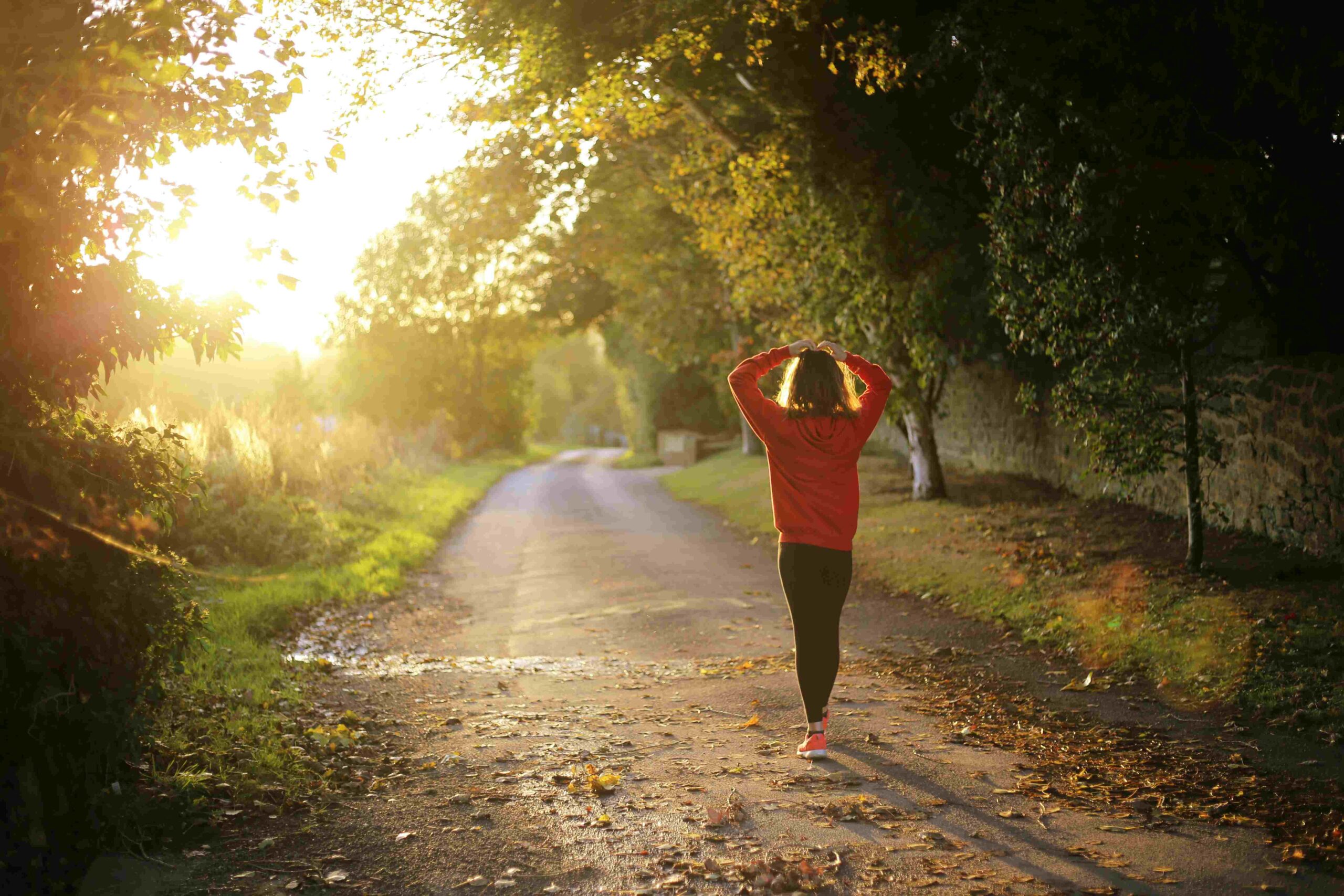 What is Wellness?
Wellness is an umbrella term for mental, physical, and emotional well-being. It encompasses elements like nutrition, physical activity, stress management techniques, relationships with others, and life choices in an integrated fashion. 
Maintaining health isn't just about avoiding illness or disease; it's about living a balanced and satisfying life. This requires making deliberate and conscious choices that contribute to overall well-being; for instance, adopting healthy habits, engaging in stimulating social interactions, and maintaining an upbeat outlook.
What is Wellness about?
Wellness is about achieving optimal health and well-being across all areas of life – physical, emotional, social, occupational, intellectual, and spiritual. It requires dedication to effort and ongoing maintenance to remain optimal. 
Dimensions of Wellness
Wellness is a multi-dimensional concept, encompassing multiple aspects of well-being and health that work together harmoniously. These dimensions are interdependent, each contributing to overall well-being. Some of the most widely recognized aspects of wellness include:
Physical Well-Being: What is wellness in physical well-being? Physical fitness, nutritious meals, and adequate rest are essential to overall physical health.
Mental Health: What is wellness in Mental Health? Health and well-being for the mind and soul require coping with emotional stress, managing emotions, and maintaining healthy relationships. Additionally, self-care is vital here, seeking assistance when necessary. 
Social Health: Promoting healthy relationships with others, such as family, friends, colleagues, and the community, is essential for mental well-being.
Intellectual Health: This means continuously learning new ideas, expanding one's knowledge base, and honing existing abilities.
Balance Between Work and Life: Health and well-being in the workplace refer to finding meaning and fulfillment and striking an appropriate balance between work and life. 
Spiritual Wellness Involves: What is wellness in spiritual well-being? Finding sense and purpose in being. Reflecting on one's values and beliefs and practising mindfulness or meditation.
All dimensions of well-being are connected and influence one another; neglecting one aspect could harm the rest. As such, "well-being" should be seen in its multi-dimensional context; attaining optimal health and well-being necessitates attention to all dimensions.
Why is Wellness Important
Wellness plays an integral role in development. Maintaining an active and healthy lifestyle is essential for overall well-being. Here are a few main reasons why: 
Enhancing Physical and Mental Health: By exercising regularly, we can improve overall well-being, lower the risk of developing chronic illnesses, and extend our life expectancies.
Stress and Anxiety are Reduced: Engaging in Activities that Promote Emotional and Mental Wellness, like Mindfulness or Meditation, can help reduce anxiety and stress levels and enhance general well-being. 
Improved Productivity and Energy through Exercise: By adopting a healthy lifestyle and exercising regularly, we can increase our energy levels, lift our moods, and enhance the efficiency of our work. 
Social Connections Strengthened: The power of social health can help us foster and nurture positive relationships with others, improving our mental well-being and overall satisfaction. 
Quality of Life: What is wellness for quality of life? By prioritizing wellness and making lifestyle changes that promote good health, we can improve our overall quality of life and boost our well-being. 
Enhancing Self-Awareness and Personal Development: By engaging in activities that foster personal growth, we can increase our self-awareness, boost our self-esteem, and encourage an atmosphere of fulfillment and purpose, all while improving the quality of our relationships. 
After knowing "What is wellness?" Finally, staying healthy and fit is essential for our overall well-being and can make us live happier lives. By making fitness a priority in our lives, we will improve mental and physical well-being, strengthen social connections, increase productivity levels, and ultimately enhance the quality of our lives. 
What is Wellness Continuum?
Wellness is a continuum, meaning it is a concept used to describe the various levels of health and well-being experienced by individuals at any given moment. It typically appears as a vast spectrum, encompassing everything from optimal well-being on one end to disease and dysfunction on the other. 
People are in optimal health and well-being on one end of the wellness spectrum. They exhibit elevated levels of physical, emotional, and mental well-being. They may have an upbeat outlook, adhere to healthy lifestyles, and have strong social connections. 
The Wellness Spectrum: Understanding the Midpoint and Extremes of Health and Functioning
At the midpoint of wellness, people may encounter issues or challenges such as anxiety, stress, or minor health issues. While they may still be in some degree of good health, their functioning may not be optimal in all areas. On the other end of the wellness spectrum are individuals who suffer from severe health conditions, illnesses, or impairment. They could have an unhealthy physical, emotional, or mental well-being level and find it difficult to carry out daily tasks. 
Importance of the Wellness Continuum
The wellness continuum acknowledges that wellness is an ever-evolving process that can impact someone's quality of life. It emphasizes the importance of being aware of yourself and taking proactive steps to maintain or enhance overall health, regardless of where one might be on this spectrum. People can reach optimal health and well-being along their wellness journey by making conscious decisions and taking action for improved well-being. 
What are the Four Components of Wellness?
The wellness continuum can be divided into four distinct stages or parts, each representing a different degree of health or wellness. These components include: 
1- Mental Health: What is wellness in mental health? The disease is the lowest level of health on the continuum. It describes individuals facing severe physical, emotional, or mental difficulties and difficulty carrying out daily tasks. 
2- Awareness: At this stage, individuals become aware of health problems and take steps to address them. While they may still experience minor discomfort or difficulties at this time, they have taken proactive measures to improve their well-being. 
3- Education: Individuals seek information and resources to improve their health and well-being. They could consider various methods such as nutrition education or better managing stress. 
4- Growth: The highest quality of health on the wellness continuum occurs when individuals actively engage in activities promoting well-being and health. They may feel optimistic about life, maintain healthy habits and build strong social connections. 
The wellness continuum acknowledges that wellness is a dynamic process that changes over time, with people moving between various levels as their needs for health and wellness evolve. By becoming aware of one's place on this continuum and taking actions to promote better living, people can reach the highest possible level of well-being and enjoy an enhanced quality of life. 
Conclusion of What is Wellness:
Wellness can be defined as the state of optimal physical and mental well-being, characterized by feelings of harmony, vitality, and harmony with oneself and those around one. After knowing about "What is wellness?" Wellness requires active participation in maintaining one's health through healthy lifestyle choices like regular exercise, healthy nutrition, stress management techniques, sufficient sleep hours each night, and engaging in meaningful activities.
When we look at "What is Wellness?" it comes up with Wellness as a broad concept encompassing every facet of a person's life, including mental, physical, emotional, spiritual, and social well-being.
Creating healthy habits and making daily positive lifestyle choices are essential to achieve and maintaining good health. This could include exercising regularly with a balanced diet and resting enough to manage stress and anxiety. Last narration for "What is Wellness?" Wellness is a personal journey that requires ongoing effort and dedication. But the rewards of an active and healthy life are worth all the action!